Our Thanksgiving break was like a dream.
Yes, I would have given anything to be home with my family
but I think we did a pretty good job here in Florida.
We started out with a lovely one-night stay in Jacksonville Beach, just two hours away.
Yes, we wore our swimsuits in the car.. it was supposed to be 70's!
It was in the 70's but the wind was crazy...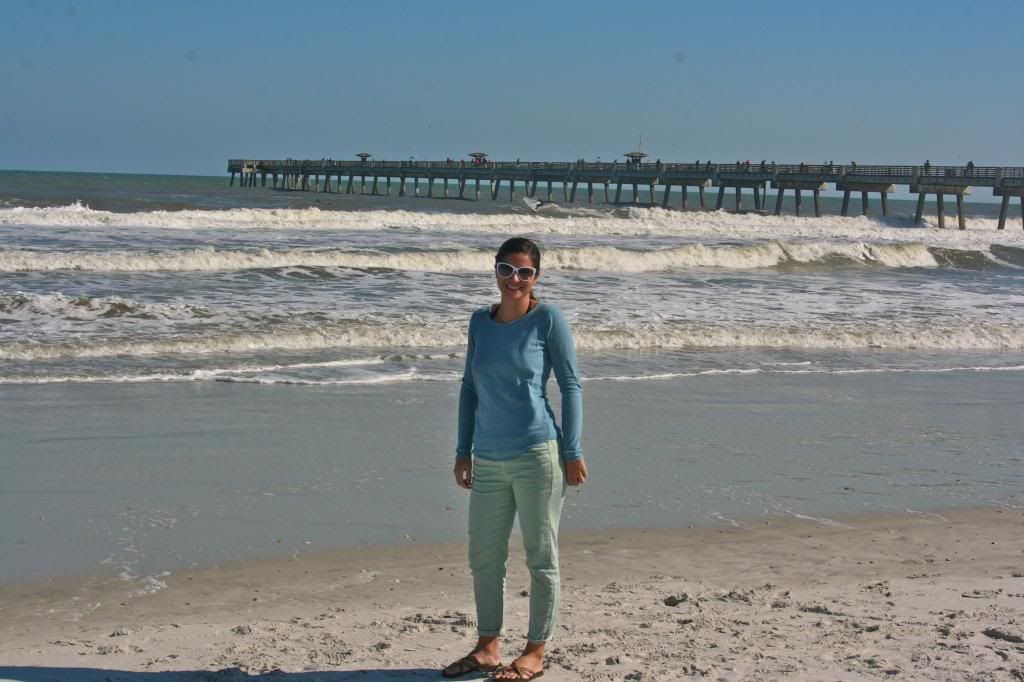 So we did what anyone would do...
we hunted for sea shells!
There were so many shells everywhere, I felt like a little kid on a treasure hunt.
So many beautiful colors too.
We collected a bunch to put in a vase in our home, be excited!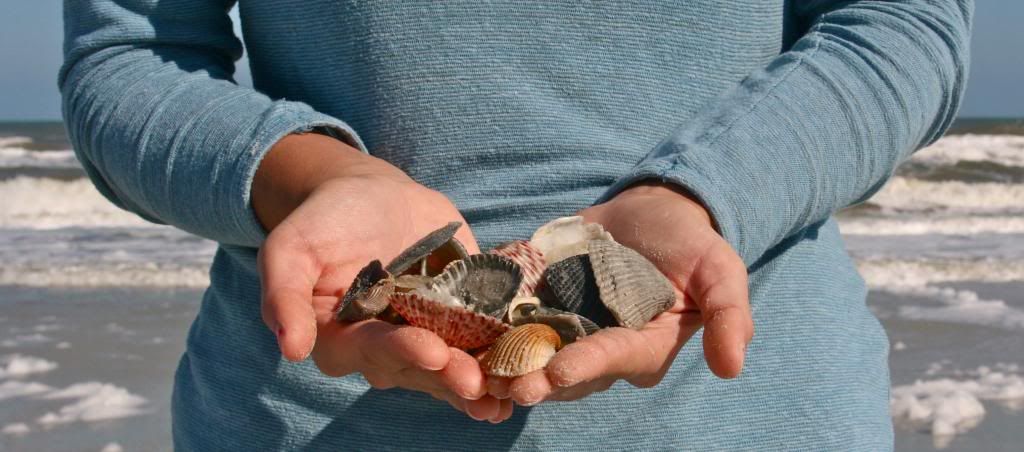 We rushed home Thursday morning to start making our share of the food.
I made the most delicious rolls (thanks to my sister's mother-in-law's recipe)
and a pumpkin pie- don't know why I didn't take a photo.
This fabulous group of people was our Thanksgiving family.
We are so blessed to have such wonderful people close by.
(I know the picture quality is no bueno.. gotta love self timers!)
That night we totally went shopping.. don't judge.
I LOVE black Friday, I don't know why- I just get so excited about it every year!
We went to Walmart and Target.
We ended up with 18 DVD's and the game Catch phrase.
Best deal: We got all 8 Harry Potter's on DVD for $16!!
I was so proud of our mad shopping skills.
Friday we decided we needed to exercise off some of the many calories we had for the holiday.
So naturally we went on a 30 mile bike ride..
the things I do for my husband.
I hope your thanksgiving break was fabulous
do it, now!